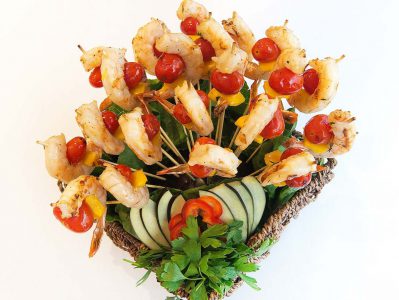 Fresco on the Go has been a Seamless partner for over 10 years, but with some delicious new additions to their menu, it was time for a Seamless taste test.
Snapshot
Fresco on the Go serves fresh, seasonably inspired Italian food for every office occasion, including last-minute meetings with their ASAP service. Their breakfast and lunch catering options are known as some of the best in New York City.
Our Fresco on the Go Favorites
Our crew was a huge fan of the homemade potato & zucchini chips as well as the zucchini crusted salmon (the more zucchini the better as far as we're concerned).
Verdict
Fresco on the Go is a fantastic option for anyone looking for high-quality, beautifully presented catering. For special occasions, their elegant food baskets certainly deliver the "wow" factor.