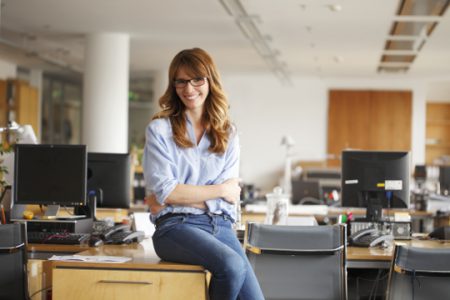 Top tips to ensure everything goes smoothly.
Seamless is the perfect way to feed your hungry office – but regardless of whether you're catering for a small social gathering or an important board meeting, it can be stressful trying to make sure that everything goes perfectly.  Thankfully, we're here to make life easy for you – and have put together our top tips for getting everything in order.
PLAN AHEAD
Time is your best friend when it comes to a perfect catering order. Whenever possible, get as close as you can to a final head-count a week before your event, and scope out your catering options. You can enter your event details and choose your menu ahead of time. Seamless confirms all orders one day prior to the delivery date – so you can breathe easy knowing that your catering order is already sorted.
KNOW YOUR AUDIENCE
It's crucial to check your attendee list and ask about dietary requirements – particularly for small, more intimate meetings where certain expectations are in place, and order errors will be noticed. Whether you need your food to be kosher, gluten-free, or just plain healthy, Seamless gives you access to an extensive network of options, allowing you to build custom menus with the caterers you love.
KNOW YOUR CATERER
Once you've chosen the restaurant you're going to order from, make sure you communicate any additional requirements directly with their staff. We always provide the caterer's contact details so that you can reach them directly to convey any special requests or ask questions.
USE THE SEAMLESS BUDGETING TOOL
Once everyone is fed and happy, nobody wants a nasty surprise when the check arrives. Use the Seamless budgeting tool to control who can order, when, and how much. Allocate costs across departments, so you know exactly who has what to spend, and can raise a flag if someone is attempting to go over-budget.
ENJOY THE EXTRA TIME YOU SAVED!
By placing your catering order online, you can choose from a huge selection of restaurants and order from a wide selection of caterers. Typically, Seamless Catering users estimate they cut ordering time in half, and save their company 10-30% annually on costs. With results like that, it sounds like you'll have just earned a free lunch for yourself!